About Host Motel
HostMotel is specifically geared towards website Resellers who wish to place their clients with a steady, state of the art, and experienced company. Operated by Annex Technologies, a company that has been in this business since January 1992, HostMotel.com boasts high quality redundant feeds at state of the art colocation facilities on only the BEST of the Dell PowerEdge server line.
Annex Technologies specializes in website Hosting, Design and Web Application development. Our primary development focus involves the use of Macromedia's ColdFusion product to produce highly interactive, engaging websites. We utilize that technology to create our Ecobuilder product, an online community portal building and content management tool that can also be used for Intranets and Extranets.
Many reseller hosts don't have physical access to their servers or have any knowledge of the needs of website developers. But since we are ALSO developers, we understand the server needs of dynamic websites and our Host Motel servers are tweaked just right and expertly managed.
You'll find that we have a clue when you ask technical questions and need results right away.

Why Host Motel?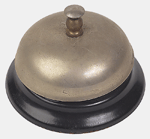 We call it a Host MOTEL because just like a Motel, there is no minimum stay.
We don't bind you down with contracts. You can use our services as long as you want, or as short a period as you want.
We already KNOW that we'll serve you so well that you'll always want to stay. (plus, we clean the sheets every night) :)